---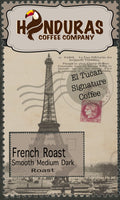 Wonderful coffee and wonderful customer service
Buy you some of this coffee. Taking this to friends at Murrells Inlet.
French Roast
Quick delivery and awesome coffee beans!!
The review
Loved all the coffee I ordered. Especially the El-Tucan signature. A very smooth selection
AMAZING COFFEE
French roast is definitely one of my favorites!
Roasted to the dark side of medium. A smooth rich dark roast.